Solomon Energy
Solomon Energy is a leading adviser to municipalities, non-profit institutions like dioceses and churches, and commercial and industrial companies that use electricity and natural gas for their operations. We advise these consumers on their energy supply options and help them evaluate measures to reduce their energy usage such as solar, LED lighting, and other solutions.

Our model is simple and unique. We do not charge like consultants normally do and yet we perform in that capacity for our clients. We do not charge our clients for our engineering, analysis, financing or fulfillment work. We invest time in our clients if we believe that we can provide value, yet our clients have no obligation to proceed with any supply contract or project. If we are successful in providing acceptable pricing or solutions that are 100% satisfactory to our clients, we do not charge them. Instead we are paid by the suppliers and/or contractors out of their profit margins, similar to the way a real estate broker is compensated.

Our services are straightforward and all at no upfront cost to our clients. After running a competitive bidding process we prepare apples-to-apples summaries for our clients, clarifying bids with qualified and licensed suppliers and contractors to make sure they are consistent. We help our clients select a supplier or contractor and then help them negotiate contracts, protecting them from numerous traps and unfair clauses that we find routinely in proposals. Because we are paid only on a solar or other project's success, we remain involved with a project until it is completed. In the case of supply we do not let our clients get automatically renewed at higher prices; we run a new supply auction at the expiration of their contracts.

Although our company was founded in 2011 members of our senior management team have decades of experience in energy supply and solar financing matters. Our company now is providing solar advisory services to Fortune 500 corporations like Anheuser-Busch companies and Silgan, the country's largest manufacturer of plastic and aluminum containers. We have provided similar services to several municipalities in New York and Connecticut: Projects are now being built for the Towns of Guilderland, Watervilet and Cobbleskill in New York and Westport, Weston and Plainville in Connecticut. We are working with colleges such as several State University of New York campuses, Connecticut College and Vassar College. We have brought contractors and financing providers to numerous commercial solar projects in New York, Connecticut, New Jersey, California and Minnesota.

As we recognize that friends and relationships are part of the success of any good business, we welcome any referrals and provide a referral fee for that effort. Please let me know if you wish the details on this.

You can learn more about our services by reviewing our website, listed below my name.

Feel free to call me at any time to further discuss how we can help you reduce your energy usage and costs.

Regards,

Sher Komisar,
Senior Energy Adviser

You can contact Sher through our Contact Form here:

Powered by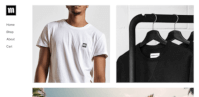 Create your own unique website with customizable templates.